dezzai extracts insights from the patients' healthcare data (medical records, medical device data, patient support programs, etc.), as well as from different interaction channels (chat, social networks, conversations, etc.).
To accurately transform texts into actionable, measurable, and easily accessible knowledge.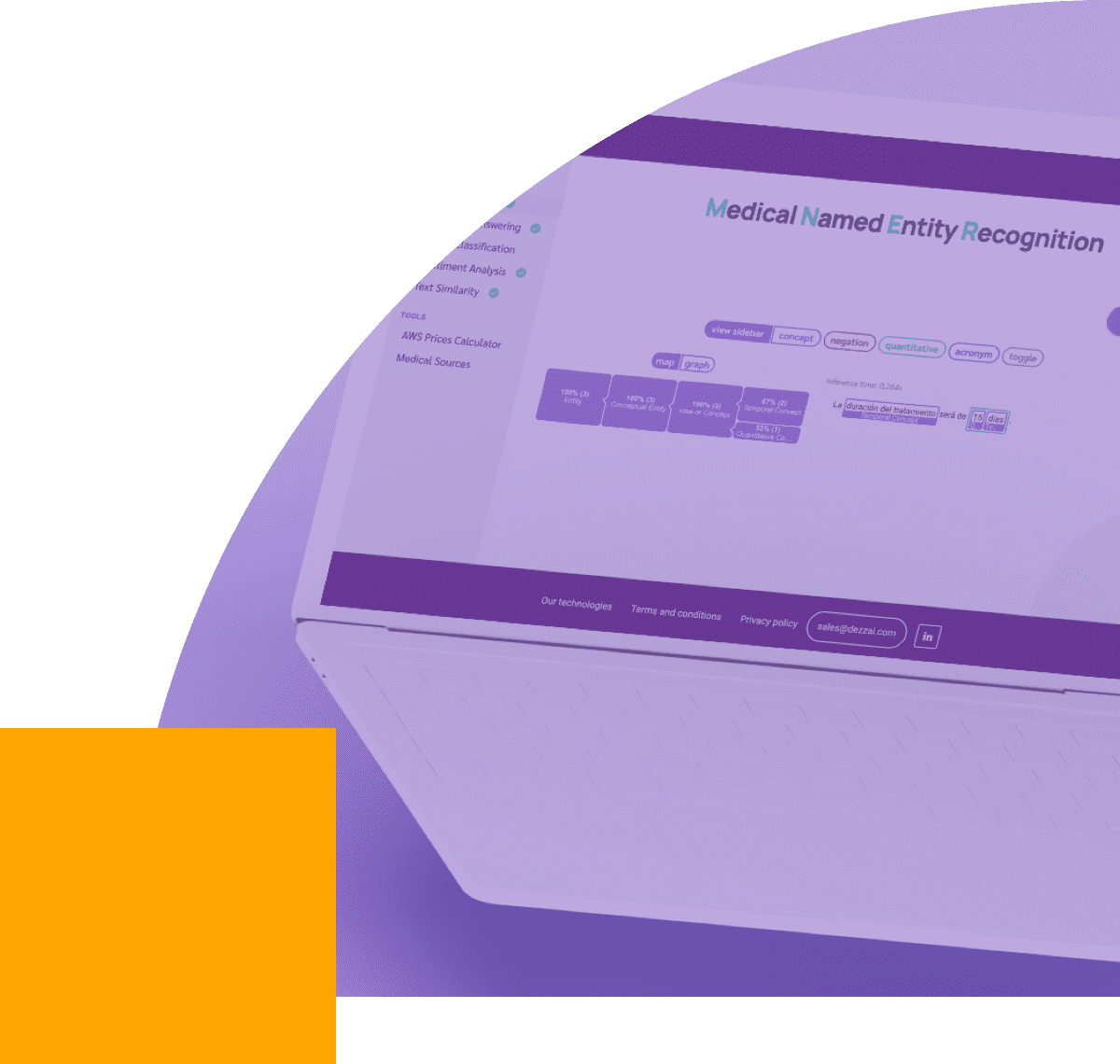 In this way, it is possible to take advantage of the knowledge that resides hidden in unstructured data; and that would otherwise be very difficult to process. All this, using a database-agnostic technology. 
Enter your text and find out how our

semantic artificial intelligence

technology works!