Virtual assistant

that delivers personalized content in an innovative interface
The
personalization of user experience

is key to generate retention and engagement throughout the customer journey
The saturation of products and services available on the market makes it increasingly difficult for companies to capture the attention of users, who are exposed to a constant flood of information and spam.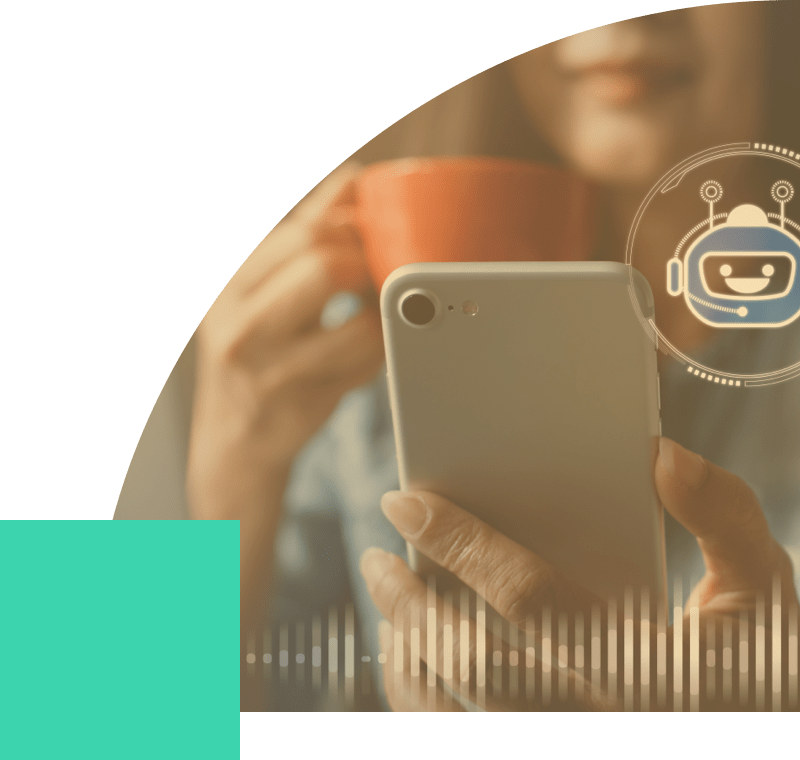 On one hand, users require innovative interfaces that simplify the access to relevant information, answers their issues and offers personalized experiences. On the other hand, companies are looking for platforms capable of integrating remote sales processes with digital inbound marketing campaigns. Mobile applications with voice search capabilities become the key to maximize the impact of marketing content efforts. 
dezzai Semantic AI platform will:

Integrate all content and user data into a single interoperable database 

Develop algorithms to improve matching between user profiles and content

Proactively push relevant content based on user behavior 

Deploy the service as a mobile or web application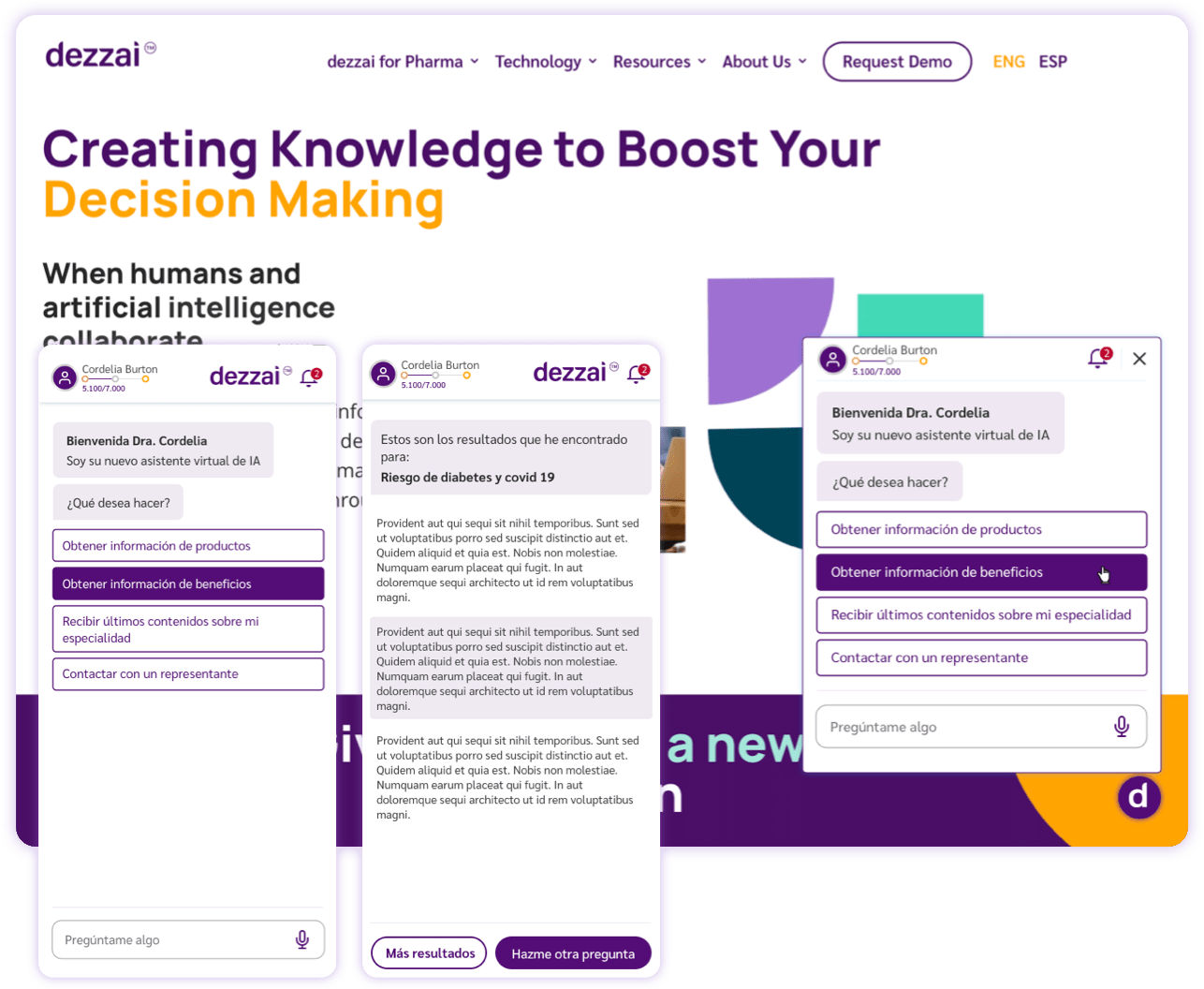 An innovative digital mobile web-app interface that simplifies access to information and proactively delivers a personalized user experience. It is a communication channel and sales tool to engage users in one-to-one interactions.
Benefits

of applying Artificial Intelligence

Increases engagement 

Conversion rates  

Cross-selling opportunities

Customer satisfaction  

Generates insights for decision making 

Creates new revenue streams 

Reduce labor costs

Reduce response time

Infinite scalability 
Download our brochure to have more information on the use case: