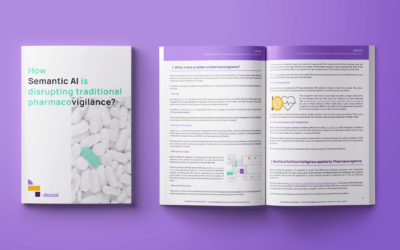 This eBook will give you a glimpse on how Semantic Artificial Intelligence can streamline the process of pharmacovigilance in order to reduce costs of manual processing and increase efficiency.
All you need to know about the 
latest technology
Subscribe and receive in your inbox the latest news, updates, and content of interest on artificial intelligence.
Ready to see what we can do 
for you?
In the right hands, artificial intelligence can take human performance to a hitherto unimaginable level. Are you ready for evolution?