Analytics platform

for electoral campaigns
Electoral market analysis is fundamental to build a political brand that communicates relevant messages to its audience.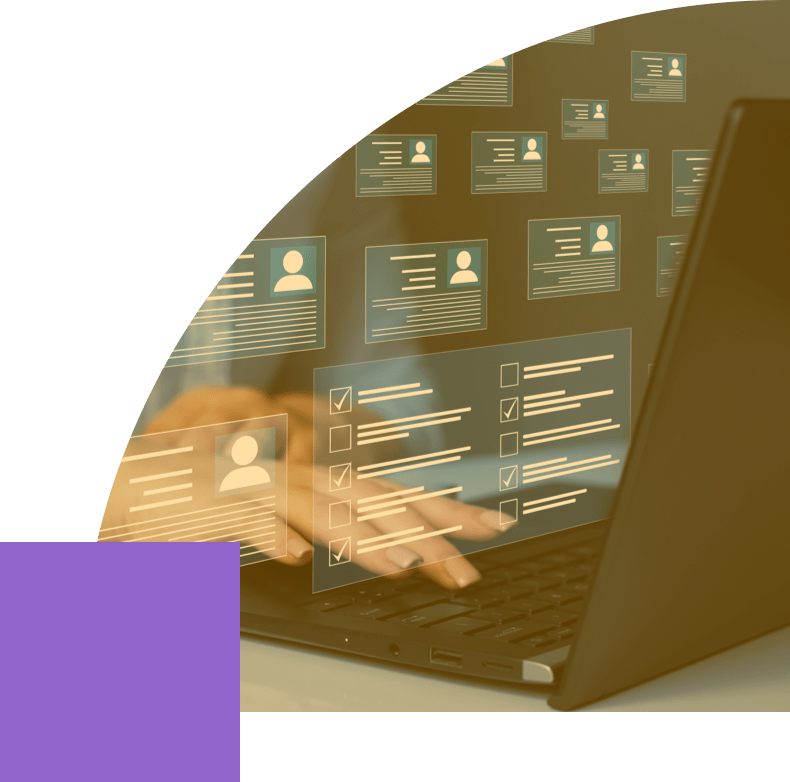 Social networks are a revolution because in addition to being a communication tool, they are also a great source of data to achieve a deep understanding of the voter. Artificial intelligence allows massive listening on social networks and digital media, to identify opinions, attitudes, and trends so that the candidate can adapt their messages to the language of their different audiences, at the right time, place, time and frequency.
Through natural language processing, dezzai's semantic Artificial Intelligence can analyze large digital content in social networks and web media to understand the concepts contained, their context and associated sentiments to elaborate electoral marketing strategies following the following methodology:

Listening: with the aim of identifying interests, issues, needs, and trends that voters, undecided voters, competitors, and opinion leaders are talking about.

Learning: where content is analyzed with the aim of finding out how politicians position themselves and how their programs and proposals are perceived.

Decide: where the different messages for each segment of the population are outlined, as well as the channel in which they should be broadcast.

Act: automate the distribution of messages and personalized actions through mobile applications, content management systems, web portals, e-mails, etc.
Social listening platform, powered by Artificial Intelligence, that allows the construction of customized dashboards to support decision making, communication strategy development and campaign performance monitoring.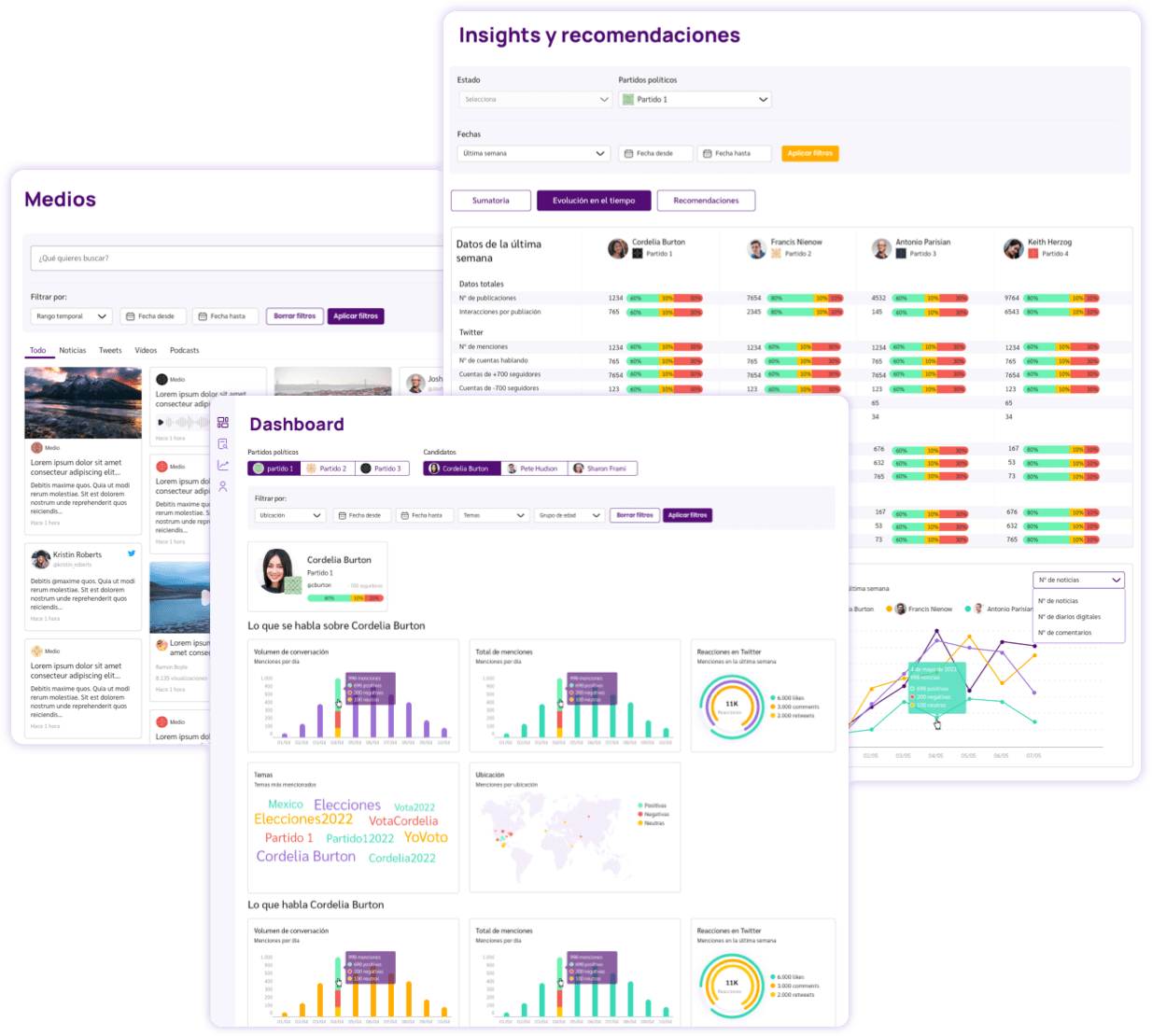 Functionalities:
✅ Campaign performance and control map
✅ Candidate vs. competitor positioning map
✅ Identification of opinion leaders by category, topic, audience and/or channel
✅ Creation and monitoring of personalized audiences
✅ Trend detection and content recommendations
✅ Media tracking and media clipping
✅ Connection module with third-party tools for marketing automation
Benefits

of applying Artificial Intelligence

Eliminates bias of traditional market research through direct observation

Reduce investment costs vs. traditional market research methodologies


Immediate feedback is obtained to optimize data-driven marketing actions


Enables the possibility to monitor traditional media (TV-radio)


Centralizes the analysis of information to obtain a 360º vision of the candidate and its competitors.


Reputational crisis risk is reduced and proactively managed

Download our brochure to have more information on the use case:

Subscribe and receive in your inbox the latest news, updates, and content of interest on artificial intelligence.
6 Pollensa Street, ECU Bldg.
2nd floor, Las Rozas,
Madrid 28290. Spain.
Tel.: +34 916492292