Transformers and Axons: The technology behind our Artificial Intelligence solutions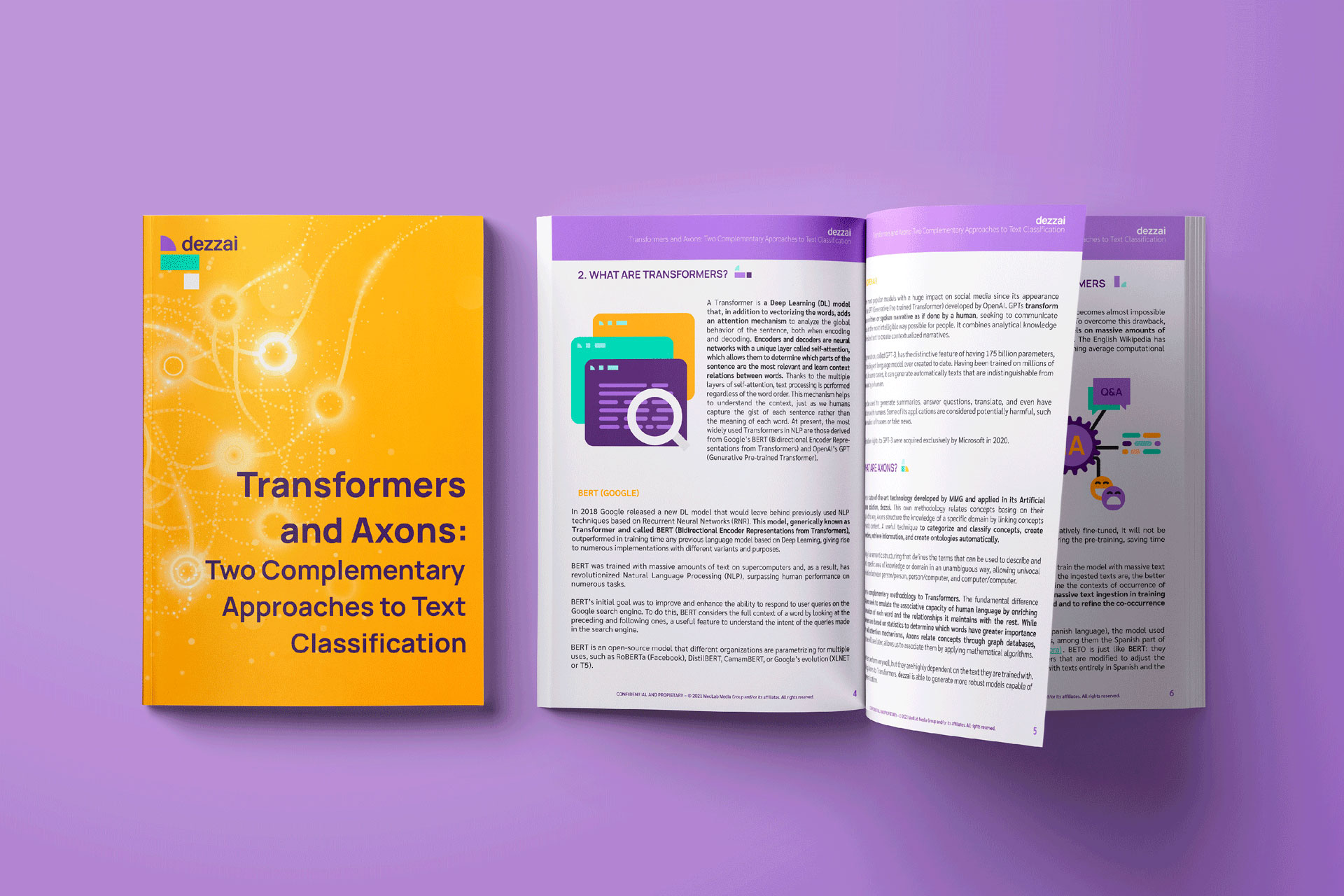 Two complementary approaches to text classification
Artificial intelligence is the new wave of digitalization that follows technologies that have disrupted the business world, such as the mainframe, web 1.0, e-commerce, web 2.0, cloud computing, mobile, and big data. In the last twenty years, the non-adoption of these technologies has led to the disappearance of more than half of the Fortune 500 companies.
Now is the time for organizations to implement artificial intelligence to avoid being left behind. To do so, they must rely on technologies and models such as transformers and axons. We explain what they are and what you can achieve with them.
Please, complete the form below to get your free eBook:
Ready to see what we can do 
for you?
In the right hands, artificial intelligence can take human performance to a hitherto unimaginable level. Are you ready for evolution?