How Semantic Artificial Intelligence is disrupting traditional Pharmacovigilance?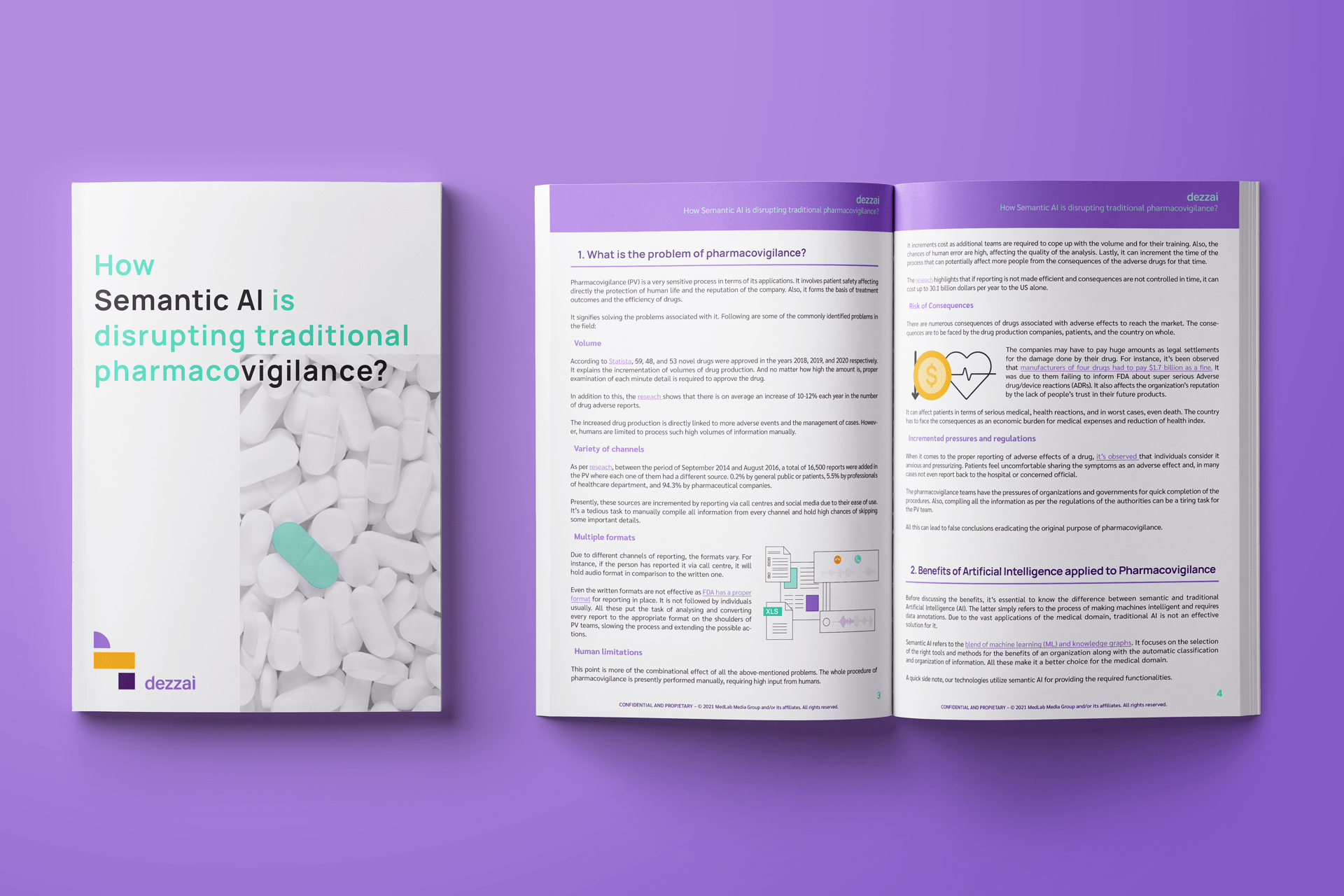 Benefits of applying Artificial Intelligence to Pharmacovigilance processes
Pharmacovigilance is a critical process in the pharmaceutical industry that can have important consequences to be faced by companies, patients, and the country on a whole.
The increase in adverse event reports (around 10-20% per year), the variety of sources & channels from which the data is received, the human limitations in terms of cost efficiency & errors & the incremented pressure on regulation make the traditional approach of pharmacovigilance costly, and severely limited in terms of volume, speed, and depth.
This free eBook will give you a glimpse on how Semantic Artificial Intelligence can streamline the process of pharmacovigilance in order to reduce costs of manual processing and increase efficiency.
Please, complete the form below to get your free eBook:
Ready to see what we can do 
for you?
In the right hands, artificial intelligence can take human performance to a hitherto unimaginable level. Are you ready for evolution?