A virtual agent

 with voice-text interface with external value—added tools
The personalization of user experiences

is key to generate retention and engagement throughout their customer journey
Centralization and homogenization of communication, benefits offered and user tracking become a key priority to maximize marketing and sales efforts.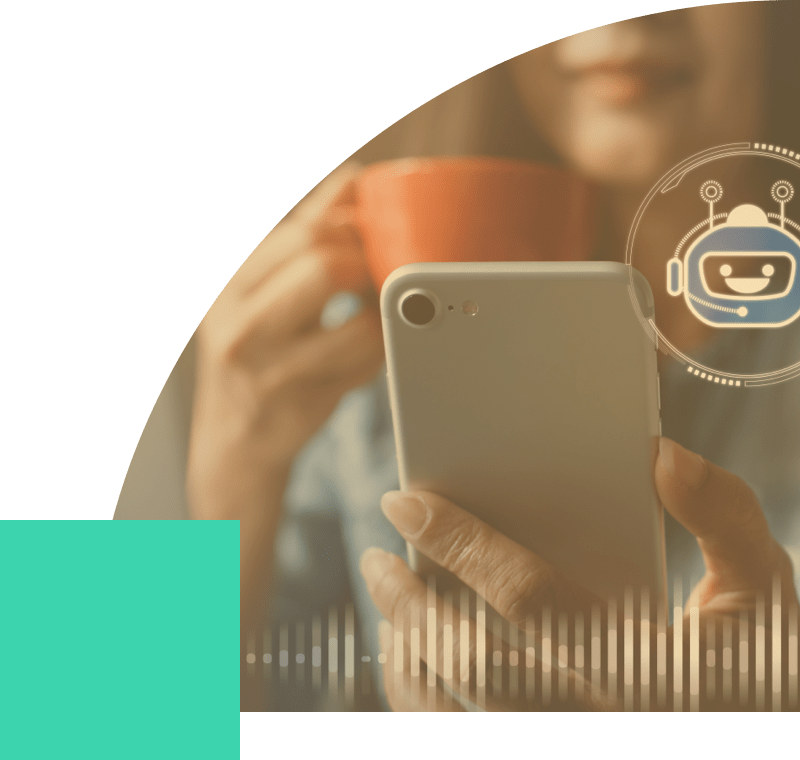 Static web content has a limited reach and much lower retention rates compared to other more dynamic and intuitive means of content distribution. The lack of knowledge about users' needs and the lack of personalization of their experiences leads to low retention rates. 
With dezzai's semantic Artificial Intelligence technology retention can be improved by: 

Simplifying the access to content through an intuitive interface that allows faster and more accurate access to the information being sought.

Offering a new means of interaction that allows personalized content to be proactively delivered to the user in a unique and innovative format.

Maximizing the impact of the benefits offered to physicians through personalization: the recommendation engine will match content and user based on their profile, behaviour and journey.
A Virtual agent integrated within a web portal and/or plug-in browser with a dynamic feed of personalized content with the possibility of integrating services such as recommendation engine, gamification, livestream, contact with medical representatives, etc.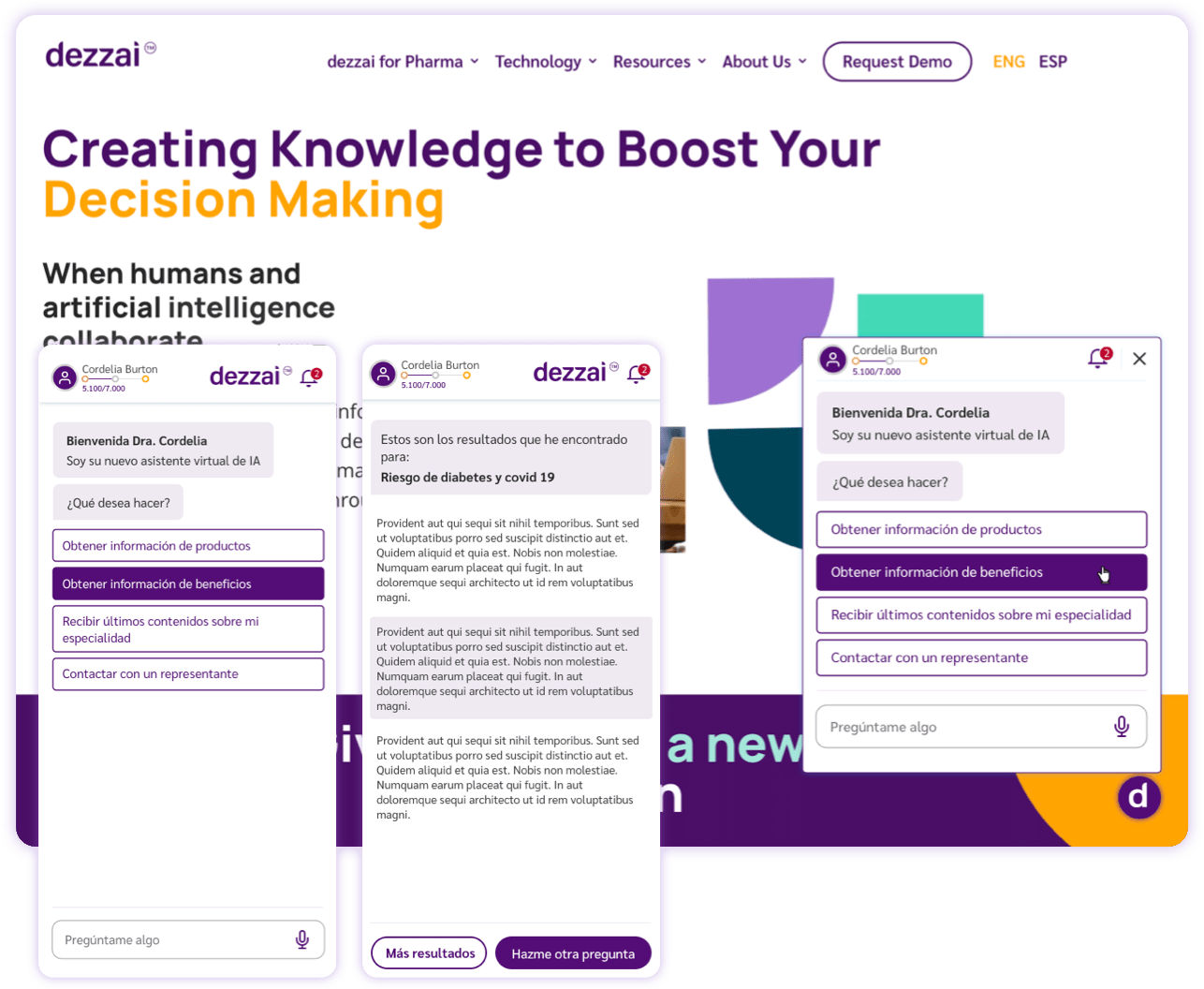 ✅ Implementation of a semantic search engine

nourished by the digital assets available on different websites with content approved for distribution.

✅ Implementation of a virtual agent with voice-text interface

and integration of external value-added tools.

✅ Implementation of a recommendation engine

for content personalization.
Medical Marketing AI – Digital engagement platform
AI based Pharmacovigilance – Medical Literature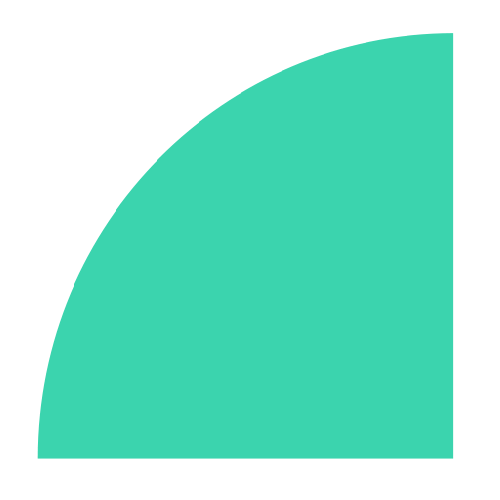 AI based Pharmacovigilance – ICSR management